Pep Tea
now browsing by tag
Organic kombucha tea Ginger by Pep Tea is a high standard Australian manufactured iced green tea drink that is brewed as well as bottled in the Hunter Valley of NSW. Pep Tea is considered as the highest quality brands in Australia. The kombucha teas of Pep Tea are; organic, raw as well as shelf-stable and this is why it needs no refrigeration until it is opened.
Kombucha is basically a symbiotic culture of yeast as well as bacteria. Kombucha was first brewed in 221 BC in China. Modern science has claimed several health benefits in respect of drinking this amazing tea.  The mushroom or mother skoby is quite similar to a pancake float on the top of organic kombucha tea. The brew is transformed into beneficial enzymes, antioxidants, probiotics, minerals as well as organic acids. If this drink is consumed regularly, it helps to develop your body's immune system. So Good to help fight off illness.
Organic kombucha tea ginger is sugar-free, gluten-free, low calorie, low carbs, low GI and vegan friendly. It contains no artificial colors, sweeteners or preservatives.
For more information visit our site. Buy organic kombucha tea ginger online in bulk at Opera Foods. Get online discounts on this product.
Sugar-free organic kombucha, Apple Pomegranate flavour is a product of a Pep Tea brand. It is free from sugar, gluten, GMO, caffeine, lactose, fat, and other preservatives. Sugar-free organic kombucha Apple Pomegranate is low in calorie, carbs, GI and it is quite vegan-friendly. It is considered as one of the Australia's highest grade of organic kombucha or iced green tea. Pep Tea brands Kombucha is brewed and bottled in the hunter valley of Australia.
Our Sugar-free organic kombucha in Apple Pomegranate is always a raw, live, organic, as well as a shelf table product made with a lot of science. That is why it needs no refrigeration till opened. The flavor of the this kombucha tea tea is Apple and Pomegranate.
Organic kombucha tea is regarded as a symbiotic culture of yeasts as well as beneficial bacteria. It is documented as a health drink in 221 BC in China. Sugar-free organic kombucha is an ideal drink for kids and all types of ages.
It is rich in probiotics, antioxidants, minerals, organic acids and many more. If this magnificent cocktail is used regularly will aid to stable an individual's gut flora, help in liver function that may assist an individual's body to remove respective toxins as well as increase an immune system of an individual.
Pep Tea is among the most popular Kombucha brands in Australia. Buy Real live raw gut health fermented tea at Harris Farm Markets.
Or order your favorite kombucha drink from our Online Store for the best Kombucha brands, the taste, and quality of ours is undeniable.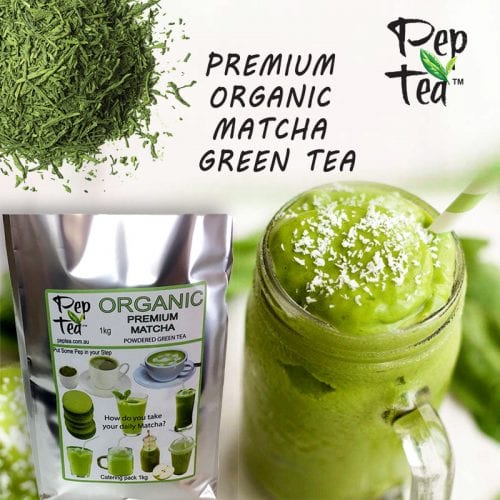 Pep Tea supplies great organic kombucha and organic matcha powder wholesale. Our premium grade organic matcha green tea is very much popular among those that enjoy the taste fine and superior. Pep Tea's Matcha tea powders are one of the few authentic matcha teas imported from Japan and certified organic by the Japanese ministry of Agriculture.
Premium organic matcha green tea is our special high quality organic culinary grade for fine cooking. It is produced from autumn crops and it is grown organically in Japan. The cultivation of matcha tea is generally done in the regions of Kagoshima, Kyoto, Mie as well as Aichi parts of Japan. The powder of Matcha green tea is produced from the tea leaves which are grown in the hilly areas.  Then the leaves are ground into fine powder.
Premium organic matcha green tea is available in foil lined and resealable pouches. The front label of the pouches shows the process of making matcha tea and back label shows the logo of organic certification of Japanese ministry of Agriculture.
Visit our online store to know more details about the product. Buy your favorite product now and get online discounts on various products.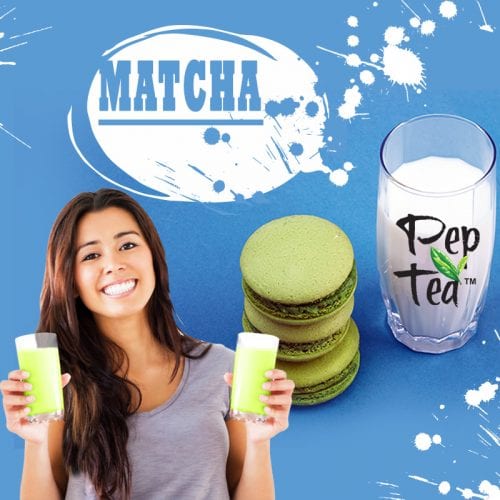 Matcha Tea Latte a popular tea beverage was unheard in Australia before a decade ago but now almost every coffee shop provides with this delicious Matcha powder drink. It has been given various names by most of the famous cafes in Australia while some boasts of its meditative qualities others call it as the "perfect Zen" or "the healthy superfood". The best thing about Matcha Latte is that it can easily be made at home.
Buy the Imperial Matcha Tea powder from Peptea and take it in a mug or cup. Then add warm water and mix it with a spoon until it turns into a dark green paste. Warm the milk in a saucepan and pour it into the mug and stir well till it turns light green in color. Then add a few sprinkles of Matcha Powder on top for decorations. If you are looking for an ice-cold Matcha Latte then use cold milk instead of hot milk and add some ice cubes for the chill.
Order your Imperial Matcha Powder wholesale right now from Peptea.