About Us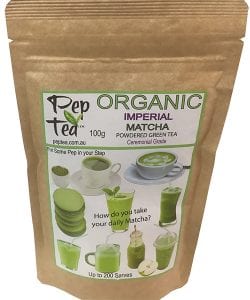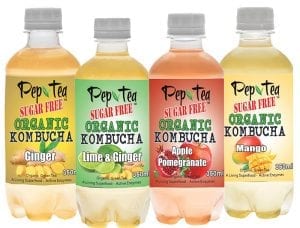 Pep Tea specialises in the wholesale distribution of exclusive superior grades of teas, particularly Japanese organic green matcha teas which are renowned for their purity and quality and benefits that give you pep and vitality as well as many health benefits.
Pep Tea also distribute our own shelf stable and 100% organic SUGAR FREE kombucha tea in 4 flavours.
Brewed and bottled right here in the Hunter Valley of NSW.  Pep Tea's artisan brewed organic Kombucha tea is; Sugar Free, Fat Free, Gluten Free, Preservative Free and also Low calorie, Low GI, Low Carb. …… Yep all of that really!
Pep Tea, is a registered Australian business name and registered Trade Mark of Australian family owned gourmet wholesale foods suppliers Opera Foods Pty Ltd (ABN: 89605021538).
We choose great teas for their quality and health benefits as well as for their flavor and enjoyment.
Covid 19 Safe Business
All deliveries are by parent company Opera Foods, a wholesale grocer separately registered with the NSW government as a Covid Safe Business with contactless delivery. We are taking special precautions to protect our staff and our customers and the community from exposure to Covid 19.