organic matcha wholesale
now browsing by tag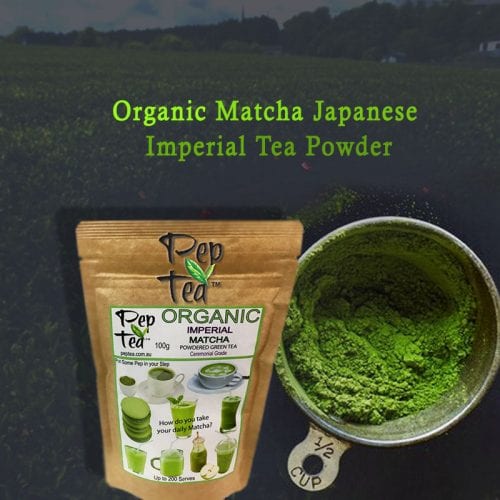 Pep Tea imports superior organic ceremonial grade organic matcha wholesale tea powder.  Our organic Japanese Imperial matcha tea powder is noted for that natural true taste of a high grade tea.
The best matcha tea is grown organically in Japan. The product is regarded among the highest grade matcha powders available. Pep Tea's Imperial grade is an organic ceremonial grade matcha tea often celebrated in Japan.
The cultivation of the worlds best tea is grown in the famous southern region plantations of Japan. Organic Japanese matcha Imperial grade tea powder is produced from nutrient rich tea leaves that are extracted from the early picked tips of the tea plants.
It is also considered as one of the most superior and natural tea powders that are rich in antioxidants and many other nutrients.
Regular servings of Matcha Tea increases metabolism, helps to regulate  weight and helps reduce cholesterol levels, plus it improves mood and memory.
Pep Tea is a leading organic Kombucha and organic Matcha tea brand in Australia.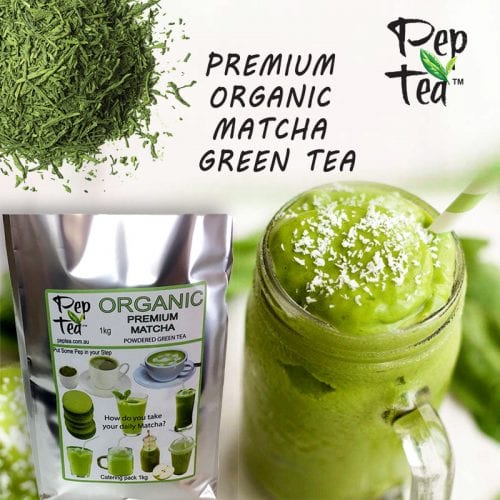 Pep Tea supplies great organic kombucha and organic matcha powder wholesale. Our premium grade organic matcha green tea is very much popular among those that enjoy the taste fine and superior. Pep Tea's Matcha tea powders are one of the few authentic matcha teas imported from Japan and certified organic by the Japanese ministry of Agriculture.
Premium organic matcha green tea is our special high quality organic culinary grade for fine cooking. It is produced from autumn crops and it is grown organically in Japan. The cultivation of matcha tea is generally done in the regions of Kagoshima, Kyoto, Mie as well as Aichi parts of Japan. The powder of Matcha green tea is produced from the tea leaves which are grown in the hilly areas.  Then the leaves are ground into fine powder.
Premium organic matcha green tea is available in foil lined and resealable pouches. The front label of the pouches shows the process of making matcha tea and back label shows the logo of organic certification of Japanese ministry of Agriculture.
Visit our online store to know more details about the product. Buy your favorite product now and get online discounts on various products.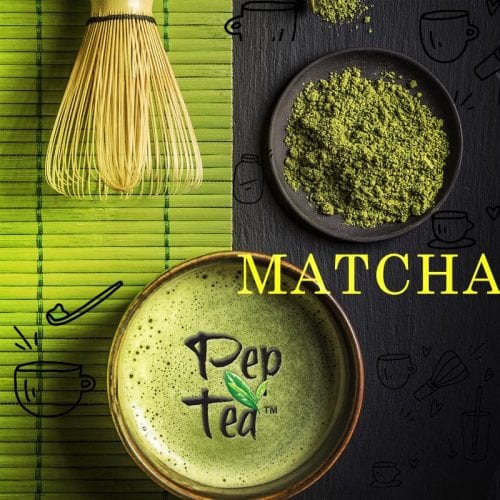 Matcha tea powder is a product of  Australia's Pep Tea brand. Pep Tea is basically specialized in  wholesale distribution of high-quality organic teas especially Japanese organic green matcha tea that is popular for its quality, purity and other health benefits.
Matcha is rich in vitamins, fiber as well as chlorophyll. Matcha is considered to be an antioxidant powerhouse that provides certain health benefits. It contributes selenium, vitamin C, chromium, zinc as well as magnesium. Matcha tea aids to strengthen the mood and concentration of an individual. The health benefits of consuming Matcha include lowering cholesterol levels, blood pressure, blood sugar and many more.
Pep Tea is referred to as the name of an Australian business and also it is a registered trademark of Opera Foods Pty Ltd.
You can buy organic Matcha wholesale from Pep Tea or our parent company Opera Foods.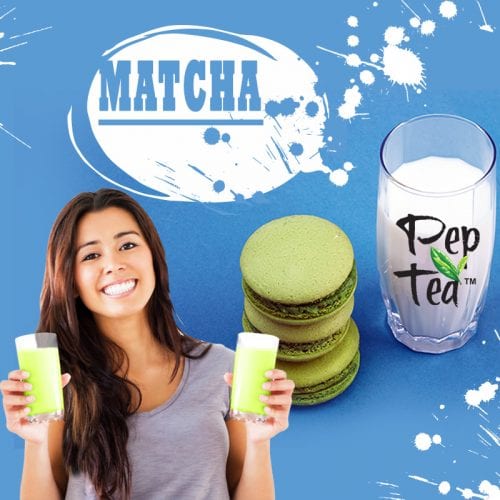 Matcha Tea Latte a popular tea beverage was unheard in Australia before a decade ago but now almost every coffee shop provides with this delicious Matcha powder drink. It has been given various names by most of the famous cafes in Australia while some boasts of its meditative qualities others call it as the "perfect Zen" or "the healthy superfood". The best thing about Matcha Latte is that it can easily be made at home.
Buy the Imperial Matcha Tea powder from Peptea and take it in a mug or cup. Then add warm water and mix it with a spoon until it turns into a dark green paste. Warm the milk in a saucepan and pour it into the mug and stir well till it turns light green in color. Then add a few sprinkles of Matcha Powder on top for decorations. If you are looking for an ice-cold Matcha Latte then use cold milk instead of hot milk and add some ice cubes for the chill.
Order your Imperial Matcha Powder wholesale right now from Peptea.
Matcha Tea powder contains a powerhouse of antioxidants. In recent years people have become more aware of the different health benefits which can be gained by drinking just a cup of Green Tea. But still, it is just unthinkable that every day unknowingly we throw away such huge quantities of antioxidants and minerals which are present in tea leaves.
A cup of green tea is only able to extract a limited amount of minerals and antioxidants but that does not mean you have to start eating tea leaves.
We suggest you switch your taste to matcha tea which provides a simple solution as it uses the whole of the tea leaf. It provides numerable minerals and antioxidants and proven health benefits. It has even been proven that 1 cup of Matcha tea is equal to drinking 10 cups of green tea.
Pep Tea is an Australian brand which specializes in organic Matcha wholesale. We have different varieties of Matcha Tea powder available in our store. All our products are organic and of high quality which are grown in the famous southern tea plantations of Japan.
Pep Tea brand matcha products are certified by the Japanese agriculture ministry before packing. We have the Supreme, Imperial and Premium Matcha tea powder which are available in packs of 30gm, 100gm, and 1kg. All these products can be ordered from wholesale matcha distributor Opera Foods.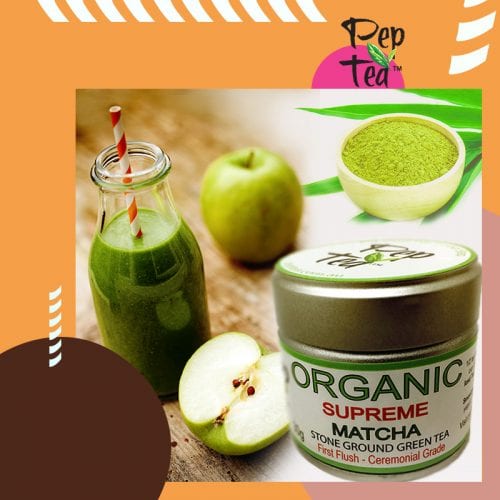 Matcha is a type of green tea which is grown in the famous tea plantations of Japan and also in China. The drinking of powdered green tea leaves for heath reasons became a ceremonial tradition which was practiced in Japan. Over the centuries the tradition is still being continued in Japan whereas in China it had slowly lost some its importance until recent years. Where ceremonies were held the High grade matcha tea is made and served according to the auspicious rituals of the Japanese tea ceremony.
Pep Tea a leading brand of Kombucha and Matcha was established with the vision to bring the old tradition of Matcha tea to Australia. Besides the authentic traditional facts they also provide amazing benefits to our body.
Caffeine in Matcha
Like coffee, matcha contains caffeine, but instead of the jitters it gives you a clean high. A matcha tea provides more caffeine than black tea around the same as a cup of brewed coffee but less than the amount of an espresso, however, the tea's buzz is much more energising and longer-lasting
It depends on how strong you drink it of course but on average Matcha tea contains on average around 70mg of caffeine for an 8 ounce cup. Whereas black tea contains, on average, around 55 mg of caffeine per 8 ounces, and coffee contains around 100 mg. Interestingly, green tea also contains the amino acid L-theanine.
Caffeine is usually thought to be safe in moderate amounts. Experts consider 200–300 mg of caffeine a day to be a moderate amount for adults. So a moderate dose of caffeine through drinking Matcha tea is about 3 cups per day.
Consuming Matcha tea on a daily basis increases the antioxidant compounds in our body which can protect us from heart disease, diabetes, cancer, and dementia. Whereas you should also be careful about the amount of Matcha consumption you take as overdose of caffeine can leads to side effect. To make one cup of Matcha Tea you should use 1/2 teaspoon of Matcha Powder as one cup of Matcha green tea is equivalent to 10 cups of ordinary Green Tea.  So Generally it is though that if you consume Matcha Tea on a daily basis you should probably not have more than 5 cups a day. If you keep these things in check then the Matcha Tea is capable to keep you energized throughout the day and give you great health benefits.
Order high-grade Matcha powder wholesale from our online store. Pep Tea is a trademarked brand of Opera Foods who deliver products overnight to most postcodes in Australia.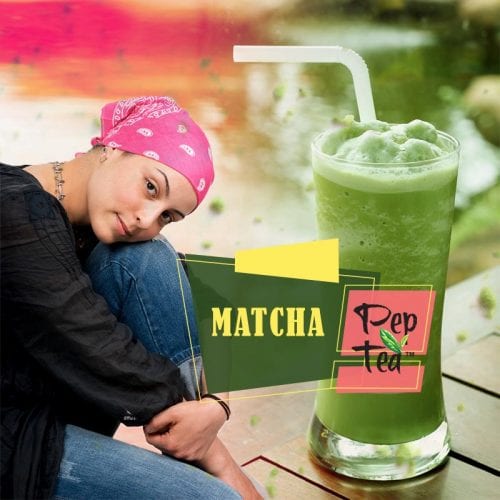 The word Matcha has its origin from Japan. In Japanese "Cha" means tea, and "Ma" means powder. Hence the unique traditional style of making tea in Japan was called Matcha. In this technique, the tea leaves are ground into a fine powder.  Over the years the Japanese perfected the art of ceremonial Matcha tea making.
All our Matcha powder products are authentic Japanese certified and organic in nature. The Matcha Powder of Peptea is grown by the ministry of agriculture, Japan in the southern regions of Japan like Kyoto Mie and Aichi.
Our Matcha products are one of the most powerful natural superfoods available in Australia. After the Matcha leaves are grounded into fine powder they are stored away from sunlight and oxygen to preserve its bright green color and antioxidant properties.
Matcha Tea is a powerhouse of antioxidant, order Peptea's Matcha from matcha powder wholesale distributor Opera Foods, and enjoy the amazing benefits by drinking a cup every day.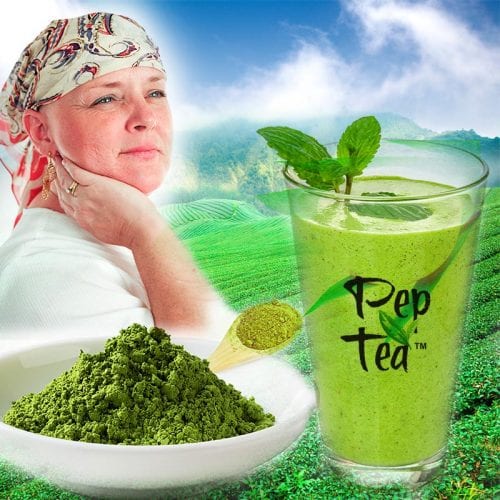 Though Matcha has originated in Japan and China it has recently gained popularity in Australia. Organic Matcha Tea has become the most loved tea among various other Green Tea because of its amazing health benefits.
High Grade Matchan ot only tastes a little sweeter but it also makes you feel better before you start your day. But you have to be cautious when you are buying the Matcha green tea powder; you have to notice several factors like it's Colour, Price, and Benefits. If it has a vibrant green colour it means the leaves have been the first crop of the season grown in shade to have maximum chlorophyll content. On the other hand, if it has a browner colour it means they are from a later season harvest and contains less chlorophyll.
Buy the best Matcha Tea powder from Peptea and if you want Organic Matcha wholesale you can order from our wholesale supplier Opera Foods.