Tag:
organic japanese matcha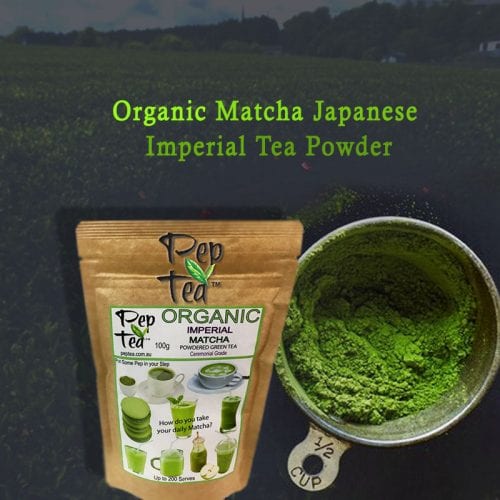 Pep Tea imports superior organic ceremonial grade organic matcha wholesale tea powder.  Our organic Japanese Imperial matcha tea powder is noted for that natural true taste of a high grade tea.
The best matcha tea is grown organically in Japan. The product is regarded among the highest grade matcha powders available. Pep Tea's Imperial grade is an organic ceremonial grade matcha tea often celebrated in Japan.
The cultivation of the worlds best tea is grown in the famous southern region plantations of Japan. Organic Japanese matcha Imperial grade tea powder is produced from nutrient rich tea leaves that are extracted from the early picked tips of the tea plants.
It is also considered as one of the most superior and natural tea powders that are rich in antioxidants and many other nutrients.
Regular servings of Matcha Tea increases metabolism, helps to regulate  weight and helps reduce cholesterol levels, plus it improves mood and memory.
Pep Tea is a leading organic Kombucha and organic Matcha tea brand in Australia.