Tag:
bulk matcha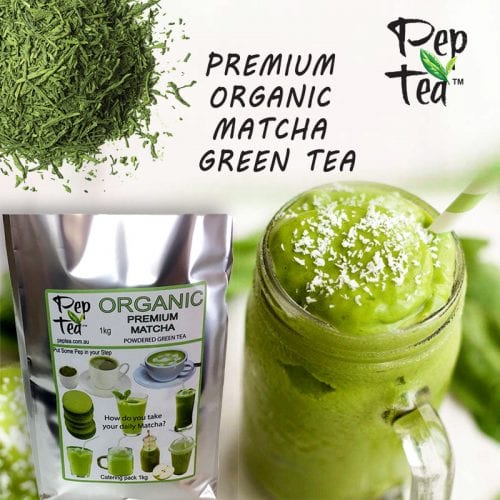 Pep Tea supplies great organic kombucha and organic matcha powder wholesale. Our premium grade organic matcha green tea is very much popular among those that enjoy the taste fine and superior. Pep Tea's Matcha tea powders are one of the few authentic matcha teas imported from Japan and certified organic by the Japanese ministry of Agriculture.
Premium organic matcha green tea is our special high quality organic culinary grade for fine cooking. It is produced from autumn crops and it is grown organically in Japan. The cultivation of matcha tea is generally done in the regions of Kagoshima, Kyoto, Mie as well as Aichi parts of Japan. The powder of Matcha green tea is produced from the tea leaves which are grown in the hilly areas.  Then the leaves are ground into fine powder.
Premium organic matcha green tea is available in foil lined and resealable pouches. The front label of the pouches shows the process of making matcha tea and back label shows the logo of organic certification of Japanese ministry of Agriculture.
Visit our online store to know more details about the product. Buy your favorite product now and get online discounts on various products.