kombucha scoby
now browsing by tag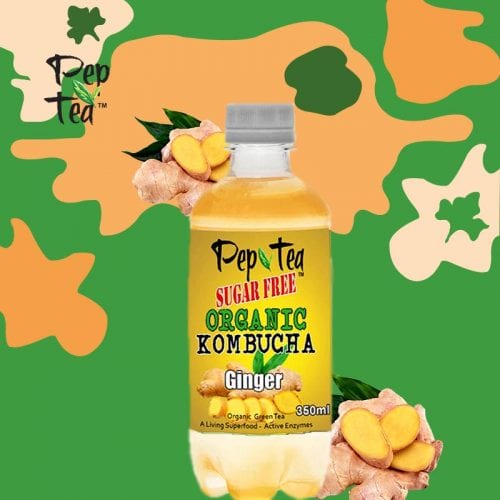 Kombucha is also known as "Mushroom Tea" or the "Elixir of health" has been there for more than thousands of years. It is a fermented tea beverage where the tea is combined together with sugar, bacteria, and yeast to begin the fermentation process. The healthy bacteria Kombucha scoby which is added during the process absorbs essential nutrients and helps our body to fight sickness. Kombucha is rich in antioxidants and probiotics which benefit the body, brain, and gut.
Peptea has specialized in being the go-to Kombucha brand in Australia. All our Kombucha drinks are sugar-free because during the process sugar is converted and the finished product is completely sugar-free. Our products have a low amount of calorie, carbohydrates, and GI. They are vegan-friendly, free from gluten and caffeine and do not need any artificial preservatives. There are different flavors of Kombucha drinks available with us to check out our online store for further details.
Buy Peptea organic Lime & Ginger Kombucha from our store. You can also buy a box of 12 combined Kombucha drinks of a different flavor from our parent wholesale Kombucha brand, Opera Foods.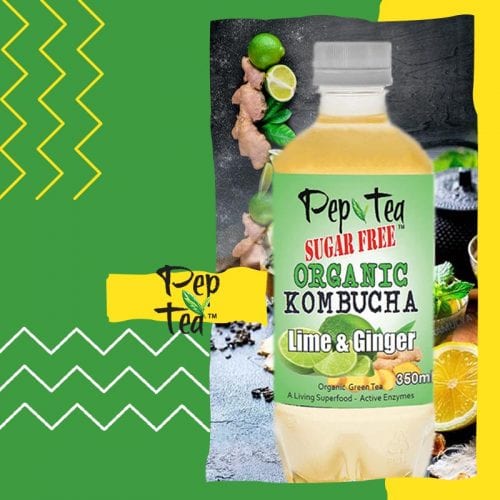 Pep Tea is an Australian kombucha brand which offers where to buy organic kombucha in Australia. The brand offers Australian organic Kombucha and organic Japanese Matcha tea powder. All our Kombucha drinks are raw and organic they are loaded with real Kombucha antioxidants and taste great.
The Lime and Ginger Kombucha drink of Pep Tea brand are completely free from Caffeine, Lactose and fat. These drinks are brewed and bottled in the Hunter Valley of NSW. The Buy Lime and Ginger Kombucha drink is a superfood drink which contains active enzymes. They are low in calorie, contain low carbohydrates and are vegan-friendly.
Order a complete box of 12 Lime and Ginger Kombucha drink or a mixed pack which has 4 flavors mixed in it from our wholesale food suppliers Opera Foods.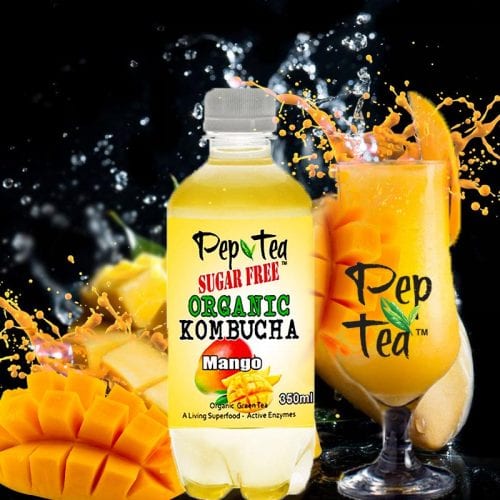 Kombucha is loaded with probiotics which are essential for our body. Drinking Kombucha helps us in managing diabetes, protecting the liver and in maintaining a good healthy heart rate. Peptea has found a way to retain the goodness of Kombucha by adding flavors of natural organic fruit and vegetable flavorings.  Kombucha was first used over 2240 years ago but over the ages, it became known as the "Miracle Elixir of health" because of its amazing health benefits.
Our Peptea brand Kombucha is grown in clean bacteria controlled room with a tested Kombucha scoby. Our Pep Tea brand Kombucha is fermented with beneficial yeast that helps re-populates the gut. The standout feature of our brand is we use the right bacteria in the correct scientific balance, all our Kombucha drinks are expertly tested before it is sold in the market or our store. Kombucha contains Vitamin B12 which is very vital for the body to remain in a good mental state. A Kombucha drink relives your body from the stress and pressure of your everyday hectic life.
Pep Tea is a famous Kombucha brands and a registered brand label of Opera Foods.
Be relieved of your stress and boost your mental health with a fruity Kombucha drink from Pep Tea.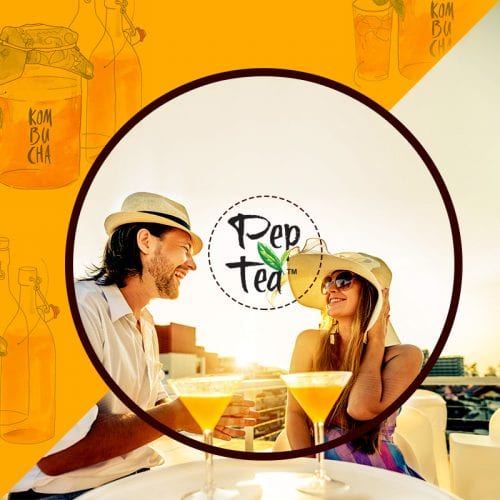 Kombucha is a health drink which is made from the natural fermentation of Green tea. Pep Tea brand organic kombucha drinks are loaded with real and organic green tea powder, fermented and brewed. These kombucha drinks are of the highest quality and purely made in Australia. They are very rich in amino acids, vitamin B and antioxidants. Some of the Kombucha health benefits are they are low in calories, fat-free, Lactose-free and Vegan-friendly.
There are four different flavors of Kombucha available in our online store. The Flavors are Mango, Ginger, Lime & Ginger, and Apple & Pomegranate. If you are drinking kombucha for its health benefits you should have the PepTea labeled kombucha drinks which are consistently good with no side effects and zero sugar.
You can order Organic Kombucha Tea of 350ml sugar-free drinks which contains a mixed box of 12 drinks of Mango, Ginger, Lime & Ginger and Apple & Pomegranate. Buy Kombucha In Bulk Online Direct, Organic, Sugar Free and in 4 great flavours
You can also buy all 4  Kombucha flavours from Pep Tea at Harris Farm Markets