Kombucha – A Healthful & Natural Traditional Beverage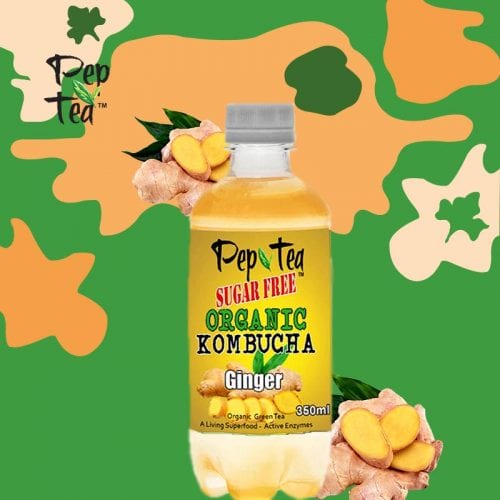 Kombucha is also known as "Mushroom Tea" or the "Elixir of health" has been there for more than thousands of years. It is a fermented tea beverage where the tea is combined together with sugar, bacteria, and yeast to begin the fermentation process. The healthy bacteria Kombucha scoby which is added during the process absorbs essential nutrients and helps our body to fight sickness. Kombucha is rich in antioxidants and probiotics which benefit the body, brain, and gut.
Peptea has specialized in being the go-to Kombucha brand in Australia. All our Kombucha drinks are sugar-free because during the process sugar is converted and the finished product is completely sugar-free. Our products have a low amount of calorie, carbohydrates, and GI. They are vegan-friendly, free from gluten and caffeine and do not need any artificial preservatives. There are different flavors of Kombucha drinks available with us to check out our online store for further details.
Buy Peptea organic Lime & Ginger Kombucha from our store. You can also buy a box of 12 combined Kombucha drinks of a different flavor from our parent wholesale Kombucha brand, Opera Foods.