Organic Kombucha Tea – Lime & Ginger Boosts your Immune System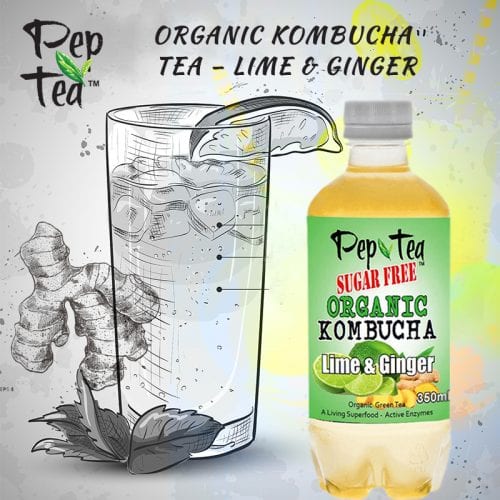 Pep Tea produces great organic matcha powder as well as organic kombucha tea.  Organic kombucha tea – Lime and Ginger is very much popular among our superior Sugar Free kumbucha flavours. Organic Kombucha Tea – Lime and Ginger is considered as a healthy tea it is raw and loaded with probiotics and contains no sugar, fat, lactose and other preservatives.  It is raw and organic, gluten free and vegan friendly.
Organic kombucha tea-lime and ginger is also low in calorie, carbs and GI. Kombucha is considered as a symbiotic culture of yeast as well as bacteria. Kombucha was first initiated in 221 BC in China. According to a modern science, it contains several health benefits that help to build good gut health. If this magnificent drink is consumed regularly will aid to stabilize gut flora, helps in liver function that will assist an individual's body to remove toxins and increase the immune system of individuals.