Enjoy the Goodness of Kombucha to the Hilt, Buy Kombucha from Pep Tea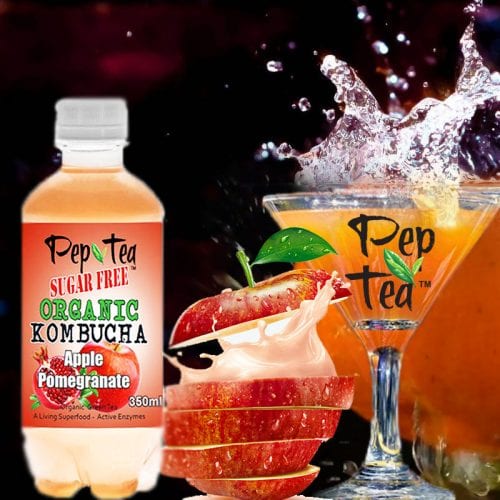 Kombucha is a fermented tea having Chinese roots, but consumed regularly even today, by the Japanese.
Unlike normal teas, Kombucha due to its effervescent properties is made in extremely controlled conditions so that the naturally floating bacteria in the atmosphere do not interfere in the fermentation process.
Essentially addition of sugar to a Kombucha culture effects fermentation. Being a culture, yeast consumes the sugar and yields carbon-dioxide and alcohol (ethanol). The end result is that Bacteria consumes the ethanol and releases healthy amino acids and traces of Vitamins and minerals.
Pep Tea Brand Kombucha is organic and Sugar-free. Pep Tea is a part of Opera Foods which essentially means you can buy kombucha in bulk online from Opera Foods. Organic kombucha is also available and comes in various versions eg. Lime and Ginger, Ginger, Mango, and Pomegranate Apple blends.
Yet another specialty of Pep Tea Is Organic Matcha Green tea coming in several useful pack sizes to suit the quantitative conditions of the consumer. Matcha is produced by grinding whole green tea to a fine powder. All kombucha brands can be sourced from Pep Tea's parent company outlets at Opera – Wholesale Food Suppliers of Sydney & Brisbane.