Tag:
Matcha coooking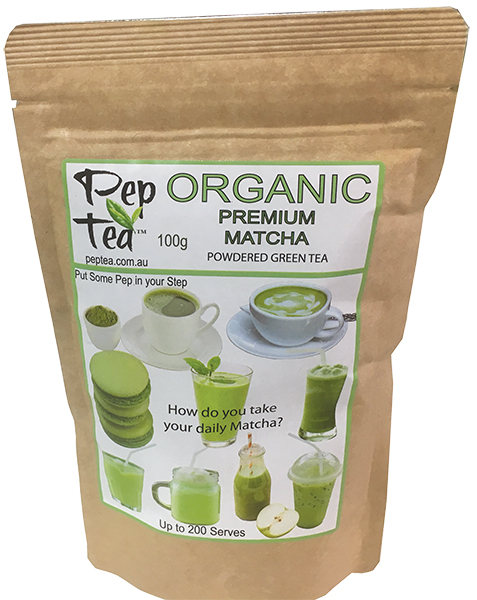 Pep Tea's cooking grade or culinary grade "Premium Organic Matcha" also comes in a handy 100g resalable satchel that will allow you to experiment with Matcha dishes before you spend big on the 1kg size bag. Buy it online wholesale direct from the importer.
All Pep Tea's matcha tea powder products are certified organic by the Japanese ministry of Agriculture. If you going to buy a high antioxidant food product for its nutritional value, why would you buy one that is not organic, or that grown in a country that does not have reliable water quality or has high air pollution.
Find out how to recognize the quality of a matcha tea so that you get what you are pay for.